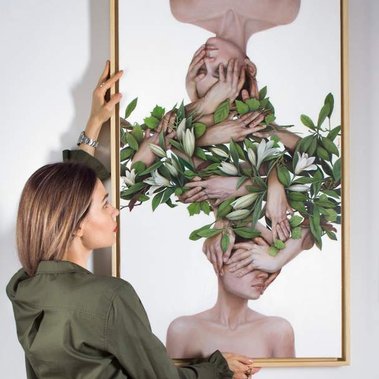 The painting is an allegory representing women's attitude towards love and trust.
Sometimes, this attitude is so naturally present in women to make them - or choose to be- blind and deaf, especially when they fall in love.

Another peculiarity of this painting: the composition has been designed to work no matter how the viewer rotate the painting as further depiction of how this condition is often time permanent.